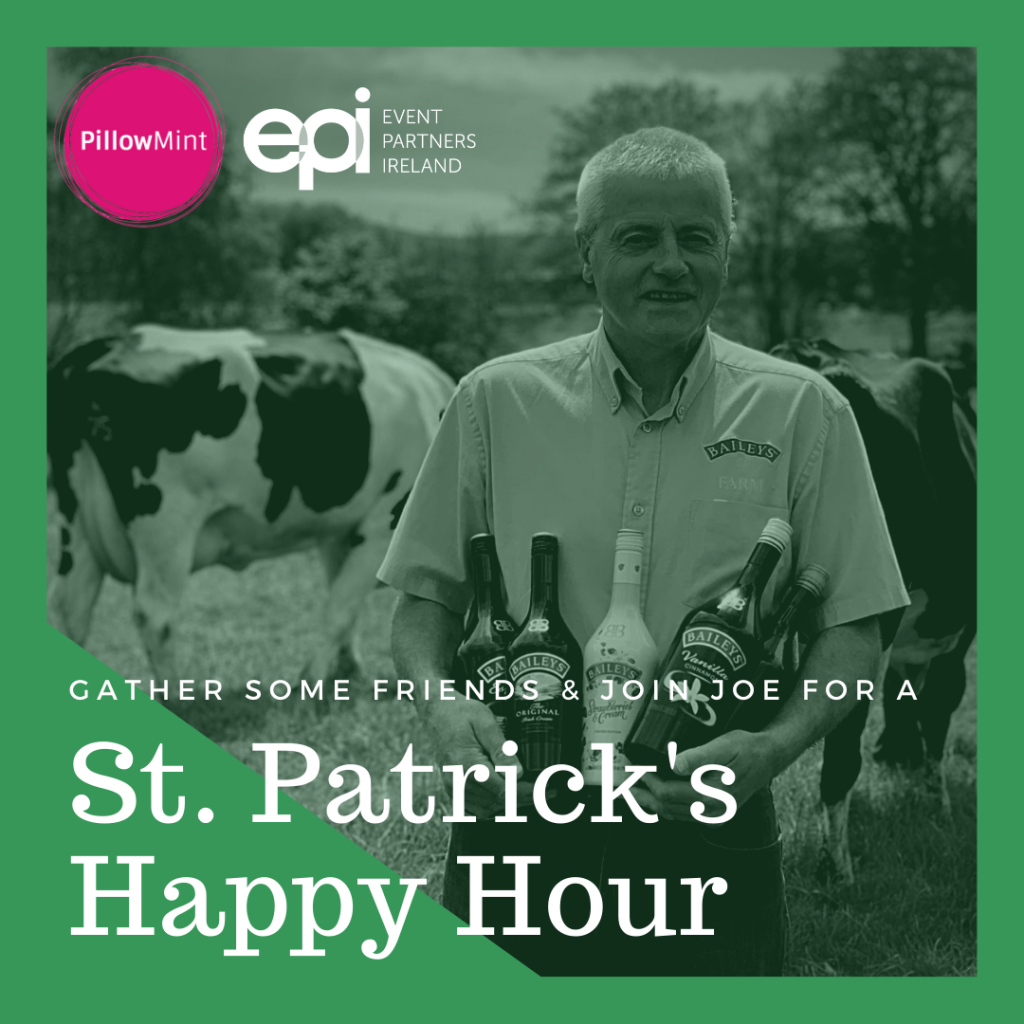 This here is Joe – farmer & owner of the Bailey's Farm in Co. Wicklow, Ireland. This St. Patrick's Day, why not join him & his famous Bailey's ladies for an interactive event like no other! Live from Ireland, your guests can enjoy a short, virtual farm tour followed by a guided lesson on how to make Bailey's at home! A list of ingredients can be sent to participants before the event so that everyone can enjoy this truly Irish experience.
This sensational journey begins with a short virtual farm tour where our guests get up close and personal with the most glamorous ladies in Ireland – the Bailey's ladies. Joe will then demonstrate how the rich cream from the dairy herd is masterfully blended with finest spirits including smooth Irish whiskey, velvety chocolate and sweet vanilla flavours and of course a little magic to create the unique taste that is Baileys. 
Having gained insight into how the world's finest cream is produced and blended with those divine ingredients our guests are all set to embark on this sumptuous tasting experience….go on "Don't Mind If I Baileys"!
Contact us today to book your virtual Bailey's experience on Joe's farm.